Louth Volunteer Centre, in partnership with Foroige and Calipo Theatre Company recently organised a Social Entrepreneurship programme with St Oliver's Community College TY Class.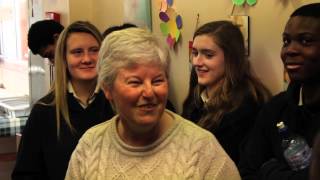 The project was a great example of Students and local business people working together to support the community.
Drogheda Chamber of Commerce asked local Business People to volunteer their time to mentor students. Students chose the charities to support and visited them to see the impact of their work.]
Half the profits from the student mini enterprises went to 3 local charities. Take a look at this 2 minute Video to view the programme.